Mowing Mt Airy, MD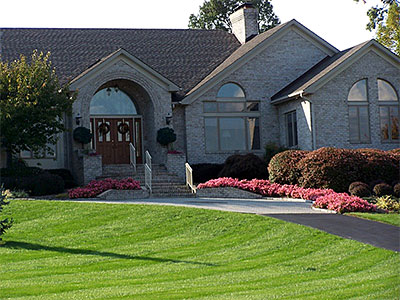 Who doesn't want a lush and healthy lawn that is truly inviting? Not only does a well-maintained lawn pleasing to the eyes, it is also easier on the pockets since the turf will stay healthy and won't require expensive maintenance efforts. Most importantly, a lawn that is in great shape will be a spot where you'd want to spend time relaxing at after a long day. And one company that can give you this kind of lawn is Broadhurst & Sons, LLC. We offer various lawn and landscape maintenance services that include mowing, trimming, and other related services.

Our clients in Mt Airy, Ijamsville, Frederick, New Market, New Windsor, Woodsboro, Union City, Walkersville, Edelsburg, Clover Hill, and other Maryland cities have nothing to say but praises for our expert mowing services. We have been maintaining lawns of many clients, and our list of satisfied clients continues to grow after each successful task. Our primary goal is to satisfy our clients' needs and keep their lawns in tip-top conditions for most part of the year. Call us now for your inquiries.


Proven Mowing Techniques and Complete Equipment
One excellent advantage that we have is our systematic way of performing mowing tasks. Far from being haphazard, we are very deliberate and conscious of the expectations that we must satisfy. Before we start to mow lawns, we first consider the type of grass installed to determine the right height and frequency. For Bermudagrass, the recommended height is 1-1.5 inches, while tall fescue should be mown anywhere between 1.5 and 3 inches. The frequency typically ranges from every five days in springtime and every 19 days during the summer season. By following such techniques, we are able to guarantee clients in Mt Airy and nearby MD cities with perfectly mown lawns.

One way by which we ensure flawless mowing job is by using appropriate tools and equipment. We have tools for small lawns as well as power tools for large expanse of lawns such as gas-powered lawn mowers. Additionally, our people are knowledgeable about their proper use, so there won't be any accident or unwanted delays.


Affordable and Customized Mowing Services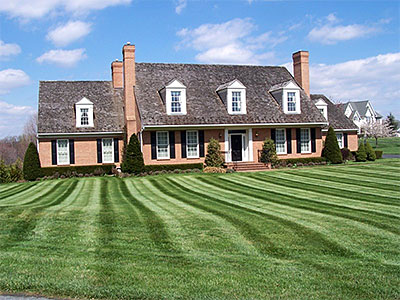 Are you worried about having to pay too much just to get the services of professional lawn care contractors? We urge you not to. At Broadhurst & Sons LLC, we offer our expert mowing services at greatly discounted rates that even those with a limited budget can afford. We also offer different packages and rates that would fit our client's budget. And the great thing about all these is that while the rates may be discounted, the quality of work is still maintained at a high level. You won't find a better combination than the one we have at Broadhurst & Sons, LLC.

Whether you just want to inquire about our rates or you will get our mowing services on the spot, we are just one phone call away. Please dial 301-631-1426 right now to talk to one of our friendly staff. We'd be happy to discuss your lawn care needs and offer you the perfect service package based on your budget. We have already served a lot of property owners in Mt Airy, MD so we are confident that we can provide you with excellent lawn care services