Commercial Snow Removal Ijamsville, MD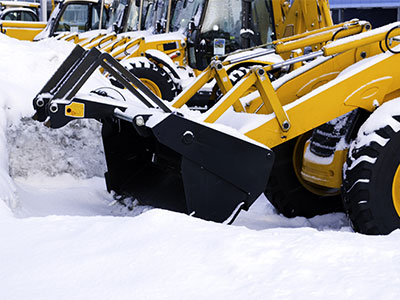 Our company offers reliable commercial snow removal services to business property owners in the state. We have served countless commercial clients from Ijamsville, Frederick, New Market, Mt Airy, Union City, New Windsor, Woodsboro, Walkersville, Clover Hill, Edelsburg, and other Maryland cities. With our expert services, we are able to keep our clients' properties free of snow buildup, hence ensuring that business will be as usual.

Call 301-631-1426 today to avail our expert commercial snow removal services.


Why Hire Professionals for Snow Removal Tasks?
Hiring an inexperienced crew for snow removal tasks could only lead to disappointment and waste of money. An unreliable service provider could provide work that is obviously subpar and could actually lead to costly disruptions in business operations. But why take these risks when you can simply call us?

Broadhurst & Sons, LLC has been offering top-notch commercial snow removal services to property owners in Ijamsville and nearby MD areas. Unlike other companies that cannot deliver on their promises, we can make good on our claims and provide the results that clients need. We possess a high sense of responsibility to satisfy clients' expectations no matter how high they may be. Our company is trusted by hundreds of businesses for their snow buildup problems, and our success rate speaks so much about our capabilities to handle all snow removal tasks. If you want to know our existing clients, please call us and we will provide you with a comprehensive list of our satisfied clients in the business sector.


Efficient and Affordable Snow Removal Services
We are extremely proud of our fast and efficient commercial snow removal services that have benefited numerous clients then and until now. Our crews can guarantee fast response time and a commendable outcome with our fleet of snow removal trucks and other equipment. We also have a team of highly skilled crews who are properly trained in ice and snow management. We follow a tried-and-tested process that allows us to proceed with the tasks with relative ease and efficiency. We use the right tools and equipment from snow plows, blowers, shovels, sand and salt spreaders, and the like. Our aim is to finish each job quickly so clients can get their businesses up and running again.

For commercial property owners who felt that their past or current snow removal service providers charge them too much, our company is the answer. Our company offers absolutely budget-friendly pricing for the commercial snow removal assistance that we render. Our pricing is highly competitive and truly fair for each client, which is why we are able to gain the trust of businessmen in Ijamsville, MD and surrounding locations.

Please call us anytime for your emergency snow removal needs or opt for our contract-based services to get lower fees and highly personalized commercial snow removal services. We'd be happy to discuss with you the right terms and schedule based on your needs. You can be sure that you'll get the snow removal assistance that you need with just one phone call. We look forward to serving you soon.