Clean Up & Mulching New Market, MD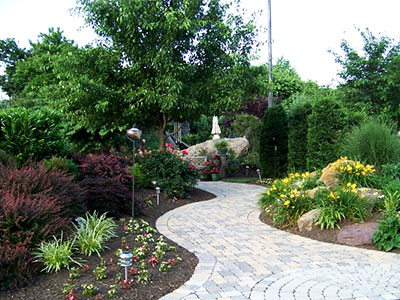 Are you looking for a local landscaper who can provide outstanding clean up and mulching services? If yes, don't look further since Broadhurst & Sons, LLC can provide your needed lawn care services. As a full-service landscaping firm, we can work on various landscaping tasks such as installation and maintenance. Our client base includes property owners from New Market, Frederick, Ijamsville, Edelsburg, Mt Airy, Union City, Woodsboro, New Windsor, Walkersville, Clover Hill, and nearby MD areas.

Please call as today so we can discuss your needs. Our crews are always ready to tackle any landscape-related task that you may need, such as lawn mowing, clean up and mulching. You may also use our online form to get faster response from our friendly staff.


Professional Clean up and Mulching Services
Since we started offering our clean up and mulching services years ago, we have never experienced getting a negative comment from our clients. This means that we are doing our jobs efficiently and we always follow our clients' requirements. We also ensure that our crews are professional and courteous when dealing with clients regardless of the scope of the cleaning or mulching job.

Another reasons why we are the choice of most property owners in New Market, MD and other areas we serve is our systematic approach to every lawn care task that we handle. We carefully perform each task and only proceed to the next stage once we're sure that our clients are already satisfied with our work.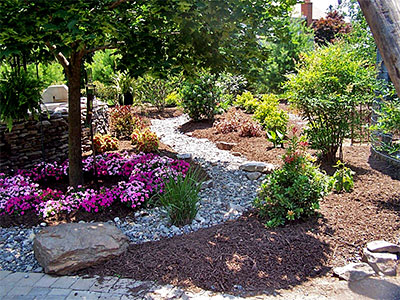 When you hire us for lawn clean up and mulching jobs, our crews will come to your location fully equipped with the right tools and equipment. We bring onsite heavy-duty baggers, blowers, and even trucks for proper waste and debris disposal. With these pieces of equipment, we can guarantee a thoroughly cleaned lawn or outdoor space. Our crews can also perform their jobs at a much faster rate.

Meanwhile, our mulching services are performed by properly trained crews. They follow proper mulch application techniques to ensure efficient coverage of the plantings and other softscape elements in the landscape. Most of the mulches that we install for New Market clients are eco-friendly. We use wood mulches and other organic products since they can provide additional nutrients to the plantings. They also make the outdoor area more attractive because of the different colors available. We can also source for you other types of mulches if you have specific requirements.


Trust the Experts in Lawn and Landscape Maintenance
Broadhurst & Sons, LLC has more than fifteen years of experience in the landscape industry. With this lengthy experience, we already know the intricacies of each landscaping or maintenance task. You add to this credentials our ability to handle the maintenance needs of residential and commercial properties, homeowners associations, apartment complexes, and even public areas.

Only trust in an experienced and established company like us at Broadhurst & Sons, LLC. Rest assured that we can efficiently work on your lawn and landscape maintenance needs. Whether the job involves clean up and mulching or a much difficult and complex maintenance task, we can provide your needed results. Call us now at 301-631-1426.