Landscaper Frederick, MD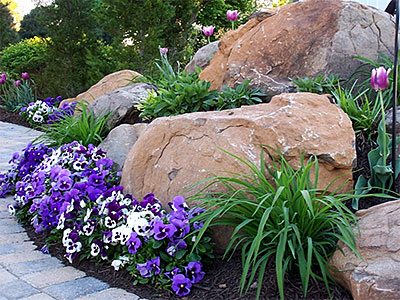 There are certain qualities that clients like you should look for in a landscaper. First is experience: you should only trust in a landscaping company with years and decades of experience in the industry. By hiring experienced landscaping company, you are guaranteed of excellent service and work quality. You should also look for professionalism, which can be through client reviews of the company. The landscapers should also have a solid portfolio so you can gauge the quality of their work and just how skillful they are.

The good news is that we have that kind of people here at Broadhurst & Sons, LLC. We have worked on countless projects in Frederick, Ijamsville, New Market, Mt Airy, Union City, New Windsor, Woodsboro, Walkersville, Clover Hill, and Edelsburg, hence allowing us to build a reputation for reliability and unmatched work quality. We are the landscaper of choice for those who demand excellence and unquestionable integrity, and we continue to be the leading landscaping company in the areas we serve.


Outstanding Landscapes by Experienced Landscapers
We are highly experienced landscapers who have handled some truly tough and challenging projects in the past and until now. We can work on residential and commercial landscaping projects for clients in Frederick, MD and nearby cities. Our landscapers can work on simple lawn installation or more complex tasks such as the installation of various landscape elements. Each landscaper in our team possesses the knowledge and skills required to get the job right and quickly. We can guarantee zero delays in the project and no unnecessary disruption on your daily activities. We work fast but surely.

Having worked on countless landscaping tasks, we have mastered all aspects of the job, so you can place your full trust on us. With our proven methods, use of appropriate equipment and tools, as well as premium materials, we can guarantee beautiful and functional landscapes that clients will love. We know how to use the right elements, the right features, and the appropriate design or theme for a truly outstanding outdoors. Clients who wish to have personalized appeal will surely be delighted to know that we're known for our customization skills. We believe that no two landscapes should be alike, so we strive to achieve a level of personalization that perfectly captures our clients' ideas and desires.


Competitive Pricing for All Landscaping Services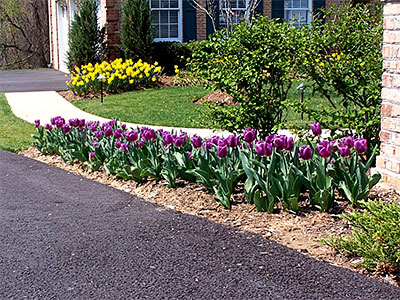 When it comes to pricing, we at Broadhurst & Sons, LLC offer some of the lowest and most competitive service rates among all landscaping companies in Maryland. In fact, our affordable pricing is one of the best reasons why property owners in Frederick and nearby areas choose us over the competition. As a landscaper with extensive experience, we offer the perfect combination of outstanding work quality and client-friendly pricing. With such advantage, we have become the landscaping company of choice for those who want beautiful and functional landscapes.

Whether it concerns design, installation, or maintenance, you can surely rely on us to give you the best-possible landscaping service. We work hard to satisfy our clients' need and provide them with landscapes that are a sight to behold. If you wish to know more about our pricing or the services that we offer, please feel free to dial 301-631-1426.